For Day 28, I decided to do the country flag of the Netherlands!
This mani was very simple -- two coats of Sally Hansen All Fired Up as the base. AFU is a perfect red creme -- opaque in just two coats. I didn't even mind the super wide chunky brush with this one!
The stripes are made from a white striper and the blue polish is Sinful Midnight Blue. The stripes could've been much neater, but let's face it -- I don't have the patience for taping right now. Mom's getting ready for a big move so it's been chaotic around here!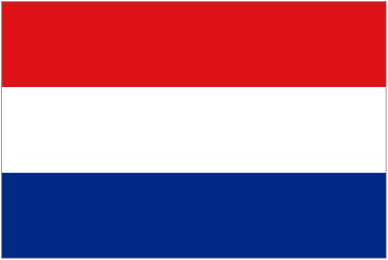 See you tomorrow for supernatural day! :)